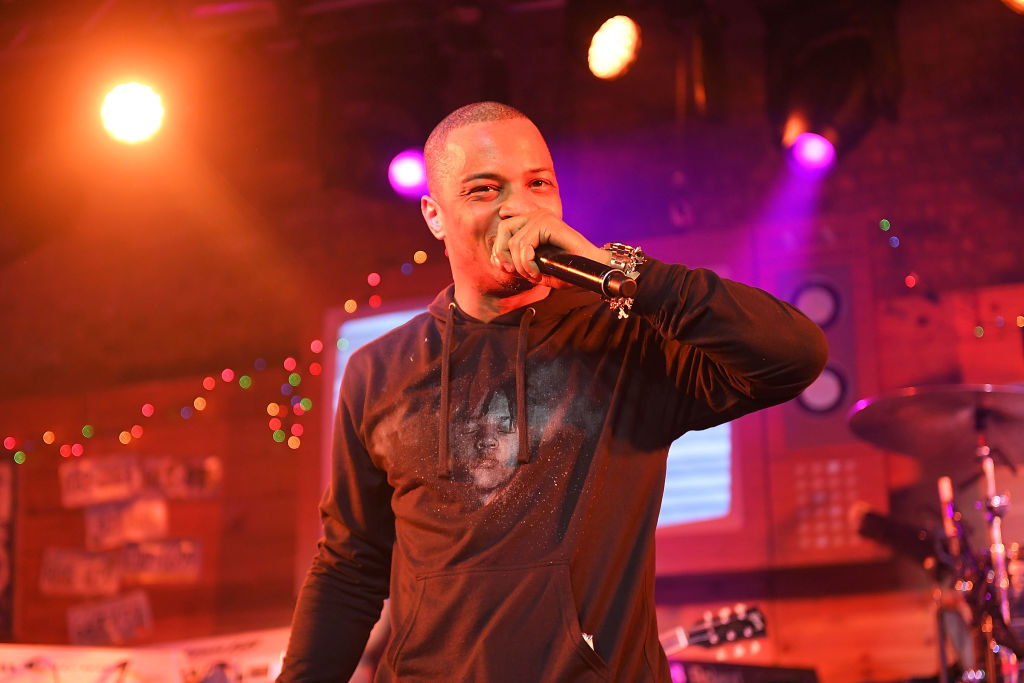 T.I. has given his side of the story following his arrest yesterday.
His arrest caused all kinds of confusion as to what actually happened. The police report alleged that T.I. showed up at the entrance to the gated community where he lives drunk and looking for a fight. The rapper apparently told the guard to "hook him up," and told him to "Come outside so we can deal with this man to man. Let's go in the street."
On a recent interview with TMZ, T.I. has provided details about his side of the story. Some details he gives contradict what was written in the police report. He says that he arrived at the gate and that the security guard was sleeping at his post where T.I. had to wake him up. He also says that he told the guard to "look him up," rather than "hook him up," which was one cause of trouble the police reported.
T.I. also claims that he had the guard call his wife, Tiny Harris, to let him in. When Tiny asked the guard to let Tip in, the guard reportedly said, "Who the f*** do you think you is talking to me like this?" That apparently got T.I. heated and he says he swore at the guard to remind him who pays his salary.
The guard called the police, and they arrested T.I. before ever asking his side of the story.