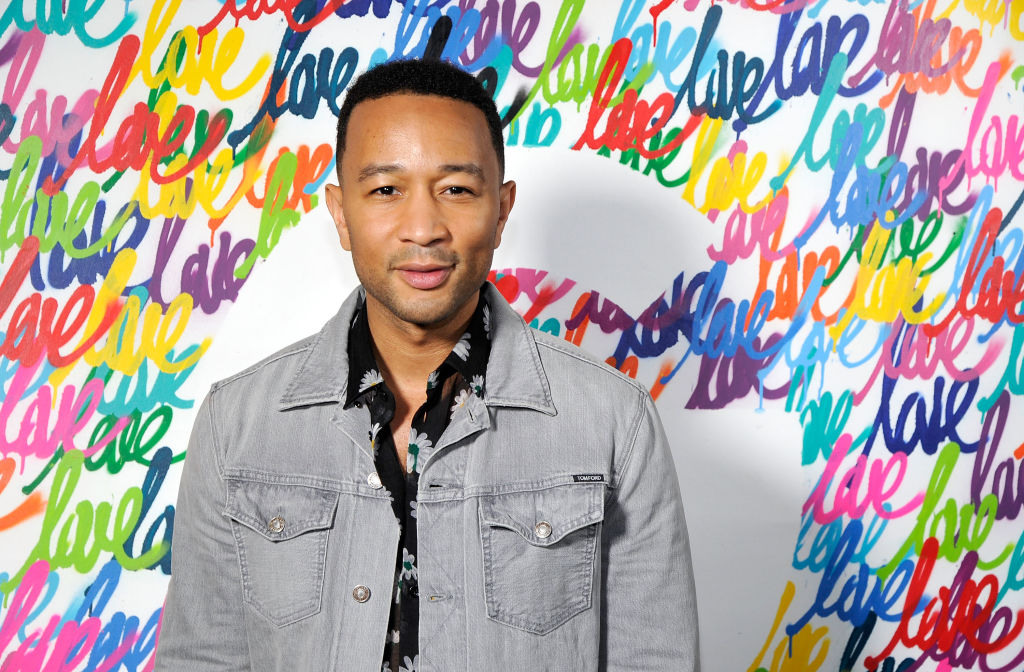 Popular kid's show, Spongebob Squarepants recently created a musical, not many knew it even existed, let alone that some high profile rap and R&B acts helped make it. However, it has been announced that T.I. and John Legend would be nominated for an award in the "Best Original Score" category for their contributions to the play.
Tip and Legend are just two artists from a stellar lineup that helped contribute music to the play, including The Flaming Lips, Steven Tyler, and Panic! At The Disco. T.I. wrote a song for the play titled, "When The Going Gets Tough," which is performed by Plankton and his computer wife Karen. Legend wrote a song called, "(I Guess I) Miss You," performed by Spongebob and Patrick.
Spongebob Squarepants: The Musical is a front-runner in the award show as it managed to rack up a total of 12 nominations, including "Best Musical."
Chrissy Teigen, who happens to be married to John Legend, had no idea that he had contributed to the musical, kind of like all of us too. She was shocked when she found out he was nominated for the award.
John got nominated for a Tony this morning for a song he apparently wrote for spongebob squarepants. Why does he not tell me when he writes spongebob songs?? What else is he lying about?? Are there other songs out there??

— christine teigen (@chrissyteigen) May 1, 2018
The 72nd annual Tony Awards ceremony will air live on CBS June 10.