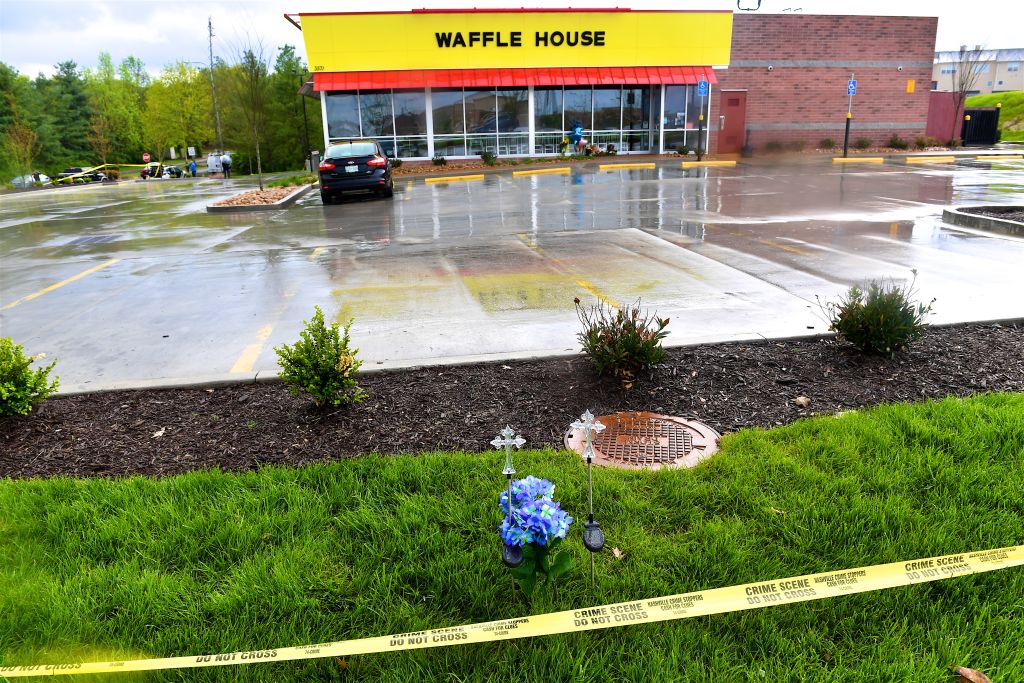 Waffle House shooting hero, James Shaw Jr says the only reason he tackled Travis Reinking to the ground and stopped him from killing more people inside a Tennessee Waffle House was for selfish reasons, but his actions say otherwise. The 29-year-old is proving his good deeds with a Go-Fund Me account he established in honor of the victims.
Shaw's fundraising efforts on GoFundMe have accumulted $213,211 in the week since Reinking killed four people at the fast-food chain. Belmont University senior DeEbony Groves, Akilah DaSilva, Waffle House employee Taurean Sanderlin and Joe Perez were among the victims killed at the location.
Shaw was able to flee after the incident and was found in a wooded area the day after. He was treated for a minor wound and then later went to church with his father.
He took to Facebook to say that these shooting will not stop any time soon and will he will use his media attention to be an advocate for gun laws.
"I'm using this platform not only for the families that lost people and the other wounded victims but also for future incidents, education young men and women about…gun violence."