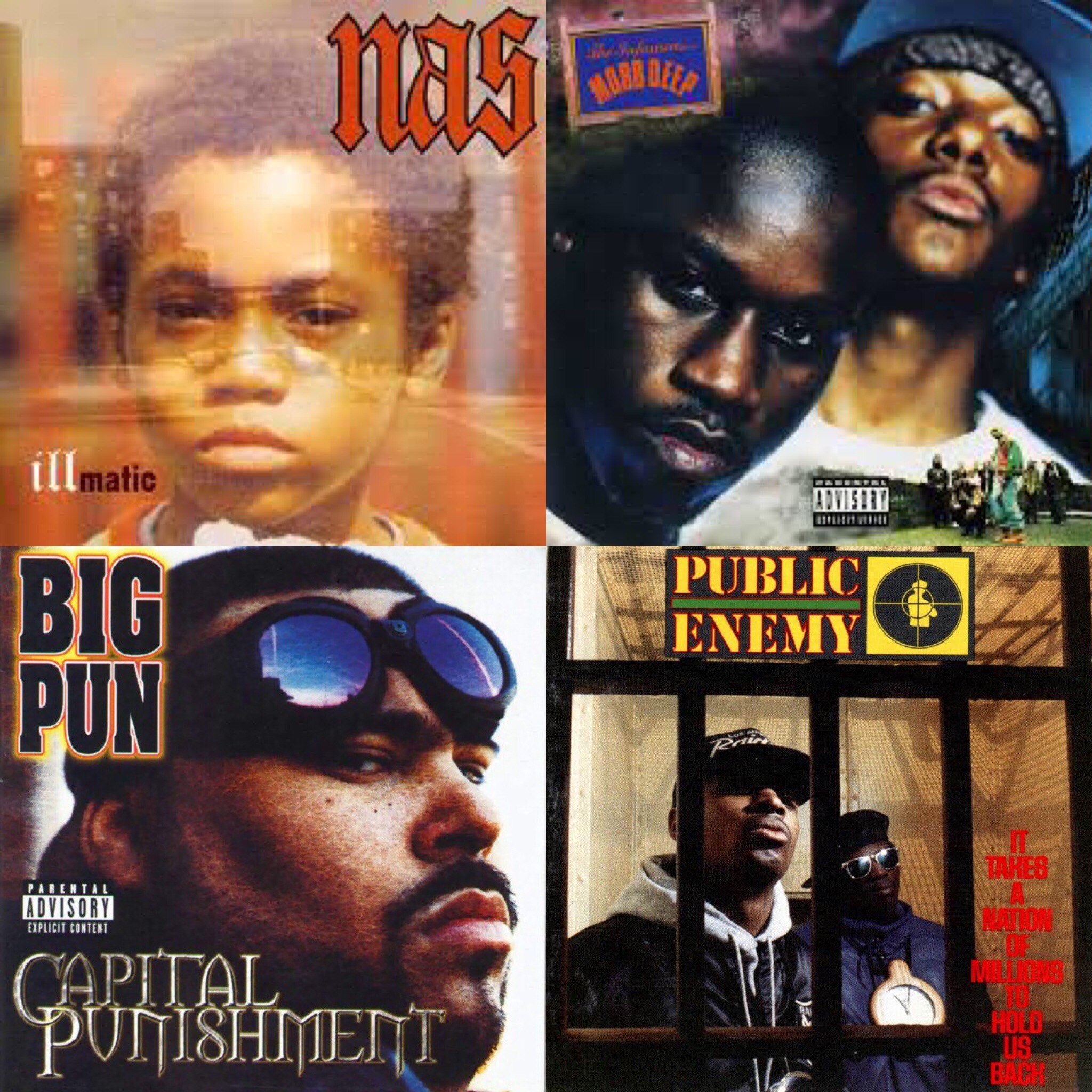 The importance of the month of April in Hip Hop is something that should be noted.
Not only did we get Nas' undoubtable classic, 'Illmatic', but it's also been a month many rap fans can look at and appreciate in terms of quality.
On the first of the month we managed to get Public Enemy's Yo! Bum Rush The Show, an undoubtable game-changer that sparked the Public Enemy takeover into the mainstream. In 1998, it was selected as one of The Source's 100 Best Rap Albums. And in 2003, the album was ranked number 497 on Rolling Stone magazine's list of the 500 greatest albums of all time. On this same month they also released their second album, It Takes A Nation Of Millions To Hold Us Back and their third album, Fear Of A Black Planet. Public Enemy might be in contention to have April be their month, if we're being honest.
Fast forward to April 6, 1999, we got Nas' third studio album, I Am. Originally dubbed to be a double-album titled, I Am…The Autobiography, it quickly became one of the first major releases to be widely leaked via MP3.
Other projects like A Tribe Called Quest's debut album, People's Instinctive Travels And The Paths Of Rhythm put ATCQ on the map. Beastie Boys' Check Your Head, Mobb Deep's The Infamous and Big Pun's Capital Punishment also played a huge part in making the month legendary.
However, down South, Outkast was gearing up to become one of the biggest groups on the planet when they released their debut album, Southernplayalisticadillacmuzik on April 26, 1994.
Notable names also has their birthdays on this month, such as, Q-Tip of A Tribe Called Quest was born on April 10, 1970. Pharrell Williams on April 5, 1973, Redman on April 17, 1970 and Too Short's on April 28, 1966, to name a few.
Aside from these game-changing acts, hip hop pioneer's such as DJ Kool Herc, MC Coke La Rock and Afrika Bambaataa also share this special month.
Guru of Gang Starr also passed away on April 19, 2010 and notable D12 group member, Proof passed away on April 11, 2006.
April is undoubtedly one of the most influential months for the rap game in terms of quality. Lots of incredible albums dropped in May as well, making it a historic month as well.