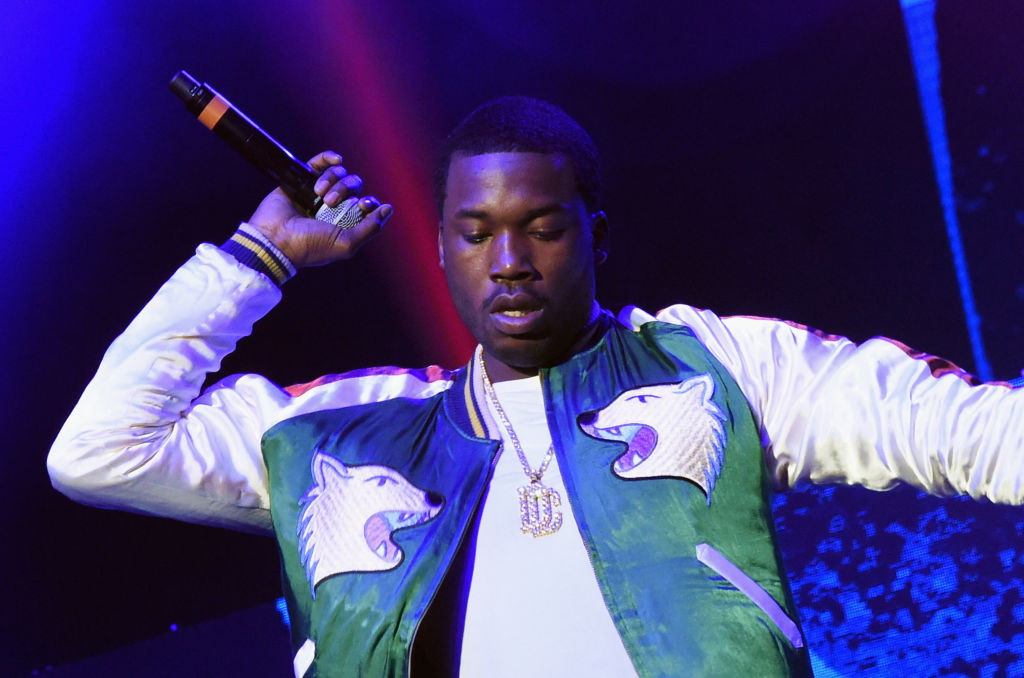 After spending nearly five months in jail after a controversial sentence for violating probation, Meek Mill has been released from prison and made sure the first thing he did was go to a Philadelphia 76ers' basketball game on Tuesday evening. The Pennsylvania Supreme Court ordered an immediate release for the Philly rapper earlier in the day, with the judge releasing him on "unsecured bail."
"I'd like to thank God, my family, my friends, my attorneys, my team at Roc Nation including JAY-Z, Desiree Perez, my good friend Michael Rubin, my fans, The Pennsylvania Supreme Court and all my public advocates for their love, support and encouragement during this difficult time," Meek Mill said. "While the past five months have been a nightmare, the prayers, visits, calls, letters and rallies have helped me stay positive."
Philadelphia 76ers co-owner Michael Rubin, shared an Instagram photo of the Dream Chasers rapper on the way to a 76ers game on Tuesday night.
To the Philly District Attorney's office, I'm grateful for your commitment to justice. I understand that many people of color across the country don't have that luxury and I plan to use my platform to shine a light on those issues.

— Meek Mill (@MeekMill) April 24, 2018
In the meantime, I plan to work closely with my legal team to overturn this unwarranted conviction and look forward to reuniting with my family and resuming my music career.

— Meek Mill (@MeekMill) April 24, 2018
Fans made sure to rally and chant #FreeMeekMill as much as they could, especially in front of the Philadelphia's Criminal Justice Center.
Watch 'Dreams and Nightmares' below: