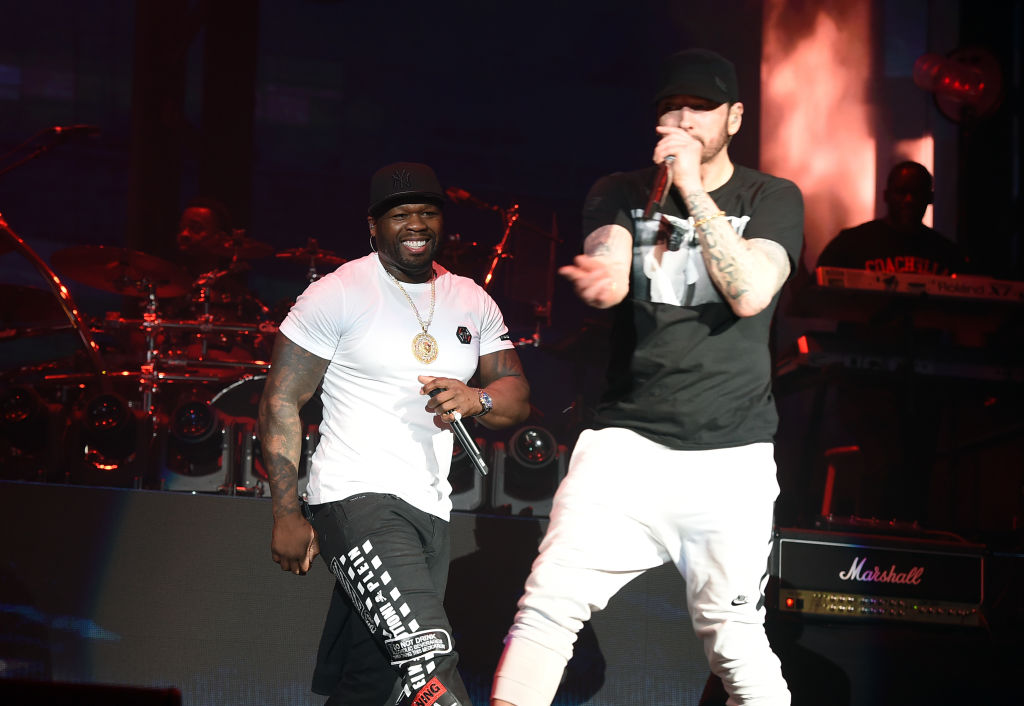 It's clear that 50 Cent still appreciates and respects Eminem after all these years.
The Detroit rapper is coming off of his performance during both Coachella weekends, both of which were successful. The Eminem 'stans' are still known for drawing enormous crowds after two decades in the game. This past weekend while the event was happening, Em also enjoyed ten years of sobriety, for which he was awarded a golden token after being clean for so long.
Celebrated my 10 years yesterday. pic.twitter.com/Xmm9MOIEam

— Marshall Mathers (@Eminem) April 22, 2018
One of Shady's guests during his Coachella set was 50 Cent, showing up to perform In Da Club. Fans were impressed with the his set, going as far as saying that it was one of the most "surprise-filled" events of the evening.
After the performance, 50 went to Instagram to post a photo of the two together, ultimately showing love for the Detroit rapper.
At this point, Eminem is still trying to figure out how to use social media while 50 is a master troll in it.