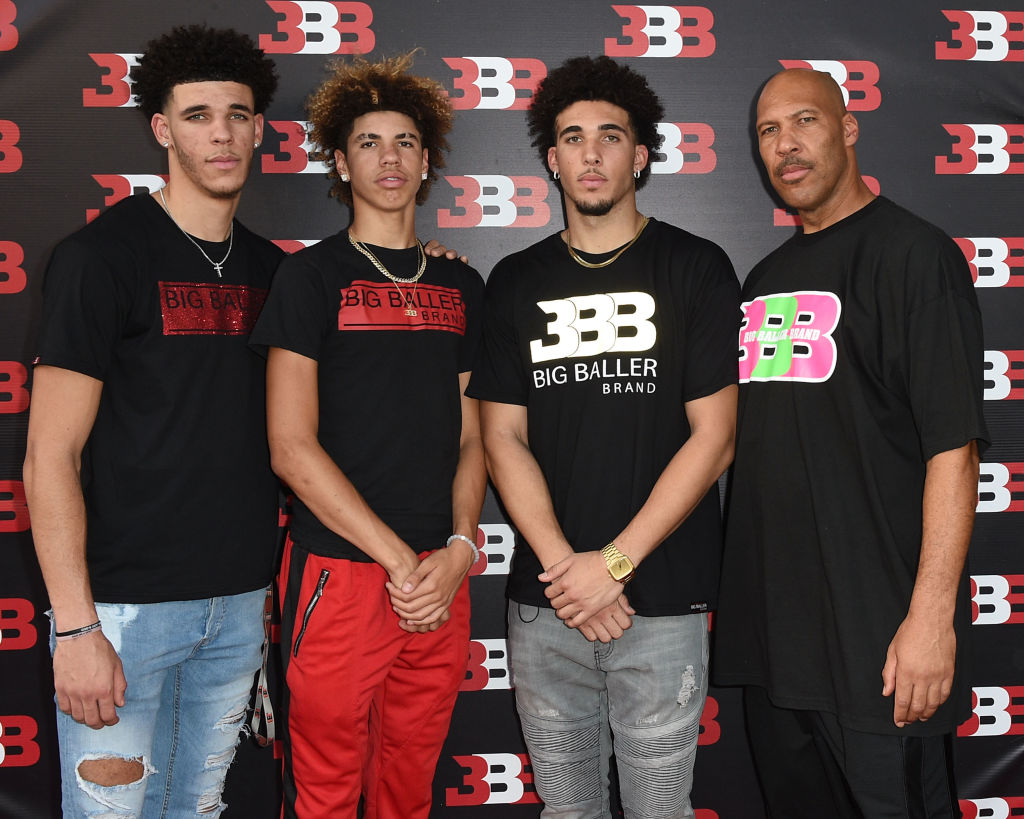 LiAngelo Ball will be among the players in the running to be selected at the NBA Draft in June. The 19-year old brother of Lakers rookie point guard, Lonzo Ball declared for the draft last month, and he is expected to participate in the Pro Basketball Combine at IMG Academy in May once he returns from Lithuania.
However, the Los Angeles Lakers wanted to get a closer look at LiAngelo performances before the Pro Basketball Combine next month.
According to Lithuanian journalist Donatas Urbonas, Lakers scouts were in Lithuania for a recent game to watch LiAngelo Ball and Tadas Sedekerskis. Ball scored 12 points in the 18 minutes of action.
Los Angeles Lakers scout was in the stands watching Nevezis-Vytautas game in Kedainiai. NBA Draft prospects LiAngelo Ball and Tadas Sedekerskis performed well. Gelo contributed to Vytautas W 96:79 with 12pts (3/3 threes) in 18 mins. Sedekerskis had season highs in pts 17 & EFF 23

— Donatas Urbonas (@Urbodo) April 12, 2018
A few months back LaVar Ball told Urbonas Lakers star, Lonzo, will not resign with the Lakers if they don't take LiAngelo and LaMelo as well.
Only time will tell if LiAngelo will sign with the Lakers or if he will stay in the Lithuanian Basketball League, but until then he will continue to have his stock rise in the Lithuania.