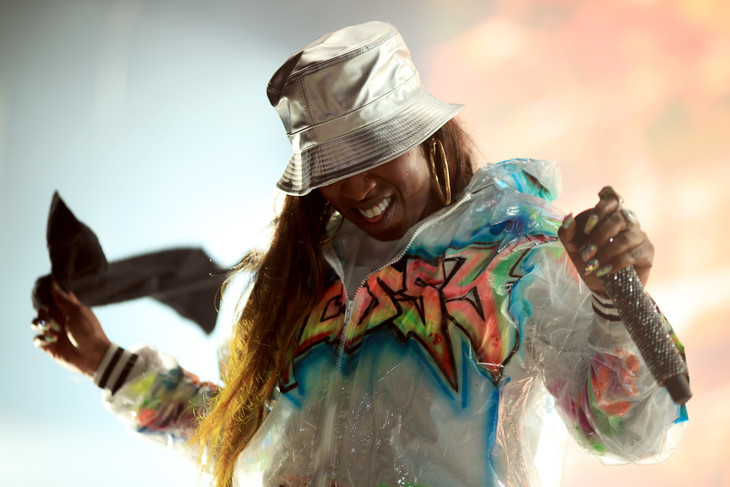 Although it has been years since iconic rapper, lyricist, and video visionary Missy Elliot dropped a new album, Misdemeanor has delivered some of the hottest singles all on her own.
As we celebrate International Women's Day, and month, we decided to put some respeck on Missy's name AND her pen game.
Sharing some of the classic late 90s and early 2000's hits that Missy has written herself, on her official Twitter account, the writer and producer gives fans a short glimpse into the writing process with hits like Keyshia Cole's Let It Go, Ciara's 1,2 Step, Mya's My Love Is Like Whoa and many more.
Check out Missy's throwback BOP moments below:
This @KeyshiaCole track me & my boy @daRealLamb produced it fun fact my original rap line was "Ill Take Yo Man" & Keyshia heard it & said NAH YOU GOTTA CHANGE THAT I FEEL SOME TYPE OF WAY so I changed it 2 "I Don't Want Yo Man" I asked @LilKim to jump on it & it STILL BANG pic.twitter.com/4M1MmWmdX9

— Missy Elliott (@MissyElliott) March 1, 2018
Funfact I remember @jazzepha hit me & said I got a new artist @ciara & she on FIRE Imma send some tracks 4 u to write to. When I heard this 1 I said let me write the verses kind of rap/Singy when I sent the demo I was scared they wouldnt like it but they did & CIARA KILT THIS pic.twitter.com/Mrg2v8GZ5c

— Missy Elliott (@MissyElliott) February 24, 2018
#Tbt #Funfact I remember when I wrote this joint the idea came from me listening to Monica fussing on the phone about something & I said this some tea☕️ I'm gonna make a song about it a (HoodAnthem) for the ladies & Monica the one who can pull it off & she killed it ✔️ pic.twitter.com/n9FJr0jRt7

— Missy Elliott (@MissyElliott) February 22, 2018
Another joint I wrote for the talented @MYAPLANET9 called "My Love is Like Whoa" I just remember I had 10 shots of patron ♀️ writing the lyrics & I played it for mya & we was dancing round the studio having a ball this video SHE DID dAT & Choreography lit pic.twitter.com/05zNMvDQ3e

— Missy Elliott (@MissyElliott) February 24, 2018
This song I wrote called #WhereMyGirlsAt for the group #702 I produced with my boys Eric & Rapture. I actually originally wrote this for the group TLC but that didn't happen so I said #702 will Kill this. I wanted it to be a Main chick anthem 4 the side chicks it's still a BOP pic.twitter.com/BdEqarj1tU

— Missy Elliott (@MissyElliott) February 25, 2018
This song "IfYaGirlOnlyKnew was da 1st song me & @Timbaland recorded on Aaliyah I remember I was nervous becuz our sound was so different & new I thought she wouldn't trust it but NOT BABYGIRL we played the demo & she love it! imagine what her sound would be 2day Trendsetting pic.twitter.com/f3QEFMWWVR

— Missy Elliott (@MissyElliott) March 4, 2018