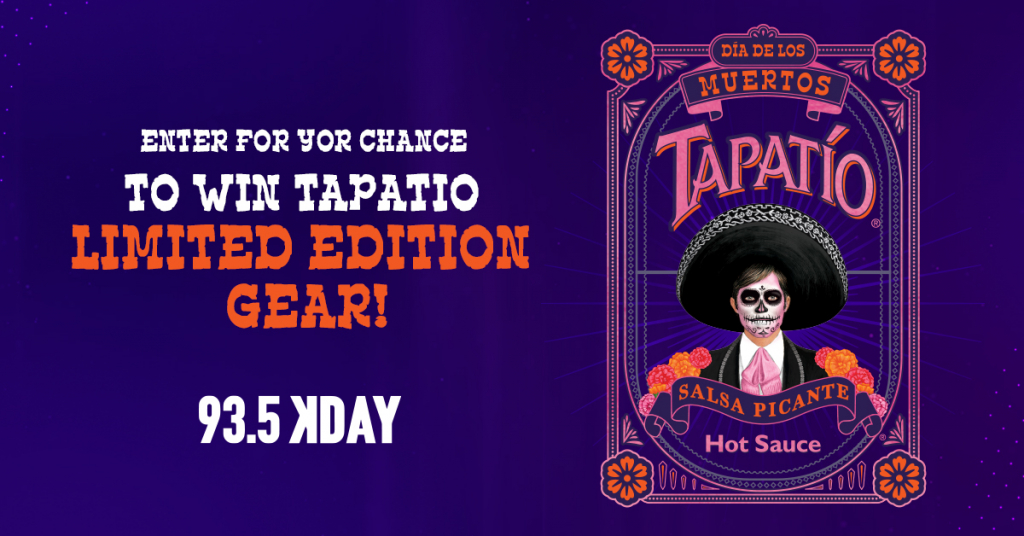 Tapatio Celebrates Dia de los Muertos with their annual limited edition logo! This logo features both dark and vibrant tones that are traditional to the celebration. This holiday celebrates and honors our deceased loved ones with offerings of food and special items they enjoyed during their lifetime. We invite you to commemorate the holiday with us! Visit Tapatíohotsauce.com
Enter to win Tapatio Limited Edition Dia de los Muertos gear:
Can't wait to win? Click below to get your Limited Edition Tapatio dia de los Muertos merch now!