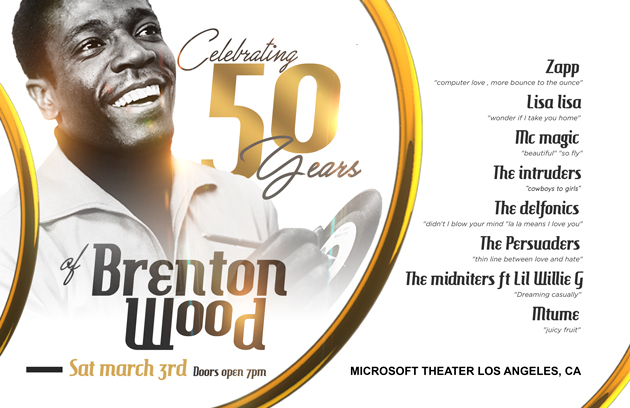 "50 Years of Me & You!" Starring Brenton Wood, Lisa Lisa, ZAPP, MC Magic, The Intruders, The Persuaders, Thee Midniters ft. Lil Willie G, The Delfonics and Mtume hosted by Angel Baby
on Saturday, March 3rd, 2018 at Microsoft Theater: 777 Chick Hearn Ct. Los Angeles, CA 90015! When we tell you, text the Keyword "WOODS" to 323-520-5329 for your chance to win tickets!
Purchase tickets now at axs.com!